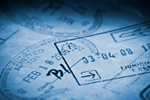 If you're considering emigrating to Thailand for work or retirement, you've just missed the chance!
For a country reliant on foreign money for a good proportion of its GDP, Thailand's reaction to the pandemic and its effect on the local economy are surprising, to say the least. Its latest announcement made today that, without the virus simply disappearing or a successful vaccine introduced, incoming travel to the kingdom will stay strictly restricted in the long-term seems unjustified and unworkable. However, it didn't mention whether or not this would apply to Chinese tourists.
The numbers of foreigners with valid visas who're trapped overseas and unable to return to their Thai families for the foreseeable future is bad enough, but the recently released 'explanatory' video does nothing to ease expats' pain at being kept apart from their loved ones. Reading congratulatory articles detailing Thailand's incredibly low infection and death rates might help reassure absent expat parents of their kids' relative safety, but many are finding it hard to believe the statistics churned out by the government.
The so-called 'new normal' for the vast majority of foreigners wishing or needing to enter Thailand may well be the death knell for the country as a hub for expat retirees as well as tourists and business visitors. In addition, the spokesperson made it clear that the requirements are likely to continue as a part of a 'new normal' caused by the pandemic. Ironically and at the same time, the immigration spokesperson called on all foreigners at present in Thailand to help eliminate any further health risks.
For those living overseas and planning to retire or work in Thailand for any reason, the immigration authority's statement puts paid to even the most carefully concocted plans. Five groups will be allowed in under strict rules, and include those invited by the government, masters of ships involved in transportation, diplomats, those authorised by the Foreign Affairs Ministry and those linked to companies with BOI approval. All the above must have letters of authority from their companies.
For individuals in these groups, health insurance coverage of no less that $100,000 including coronavirus coverage must be presented and must be authenticated by an immigration official. A medical certificate stating freedom from the virus must be presented, issued no more than 72 hours before travel, and a letter from the home country's Thai embassy must also be provided, documenting agreement to self-isolate in quarantine for 14 days, all costs of which must be borne by the individual concerned. In addition, everyone arriving in the kingdom must be screened before entry.
The above applies equally to Thailand's land borders as well as to those arriving on flights after they resume. Air travel is an essential link for expat professionals with strong connections to the kingdom such as careers, essential jobs and Thai wives and children. For retired expats who've lived in Thailand for many years but need to be able to visit back home for personal or financial reasons, it removes any chance of living out their lives in a familiar, formerly much-loved, location.
At the same time, other parts of government are calculating the best way to restructure and encourage the return of Thailand's essential tourism sector. It seems odd that no other world country with rather less than overwhelming numbers of infections and comparatively few deaths has created such a scenario, much less one which seems to continue into the future even when the virus is as controlled as are AIDS, the annual flu outbreak and other such medical occurrences.